BLASTING ECHO to play the first Oasis Music Festival in Palm Springs, CA May 14th, 2022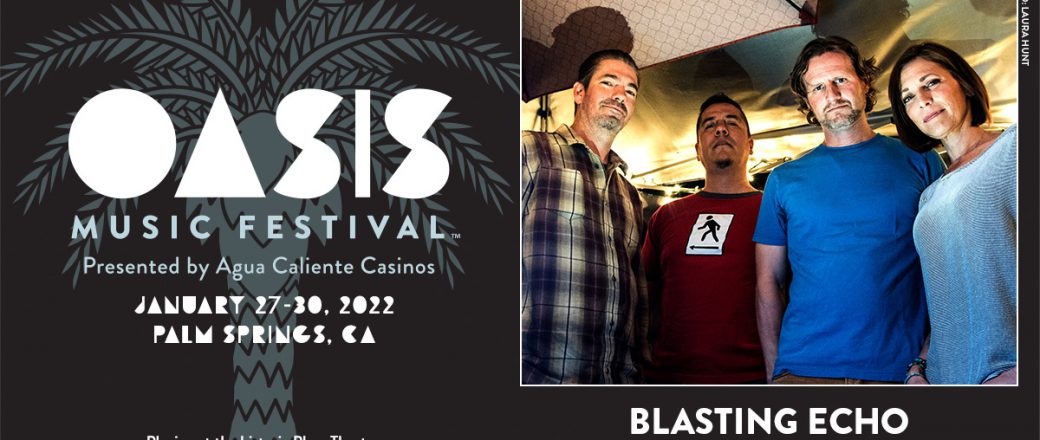 The inaugural Oasis Music Festival is coming to Palm Springs, CA Wednesday, May 11th through Sunday May 15th and BLASTING ECHO is excited to be among the 30 plus performers playing the festival. 
The band will be featured on Saturday, May 14th at 2:00 pm at the historic Plaza Theatre in downtown Palm Springs. Tickets for the show are only $15 and can be purchased here. The band will be part of a Coachella Valley block of bands to include Courtney Chambers Band and The Vinny Berry Connection.
Amongst the stellar line up of touring acts performing, the festival will also include other local stand out bands and musicians including: Giselle Woo and the Night Owls, The Flusters, Gene Evaro Jr., and Mikey Reyes.
A portion of the proceeds from the Oasis Music Festival will go to the restoration efforts of the Plaza Theatre. You can learn more and donate at savetheplazatheatreps.com