BLASTING ECHO again brings together musicians and bands in the music community for the 9th Annual Concert for Autism.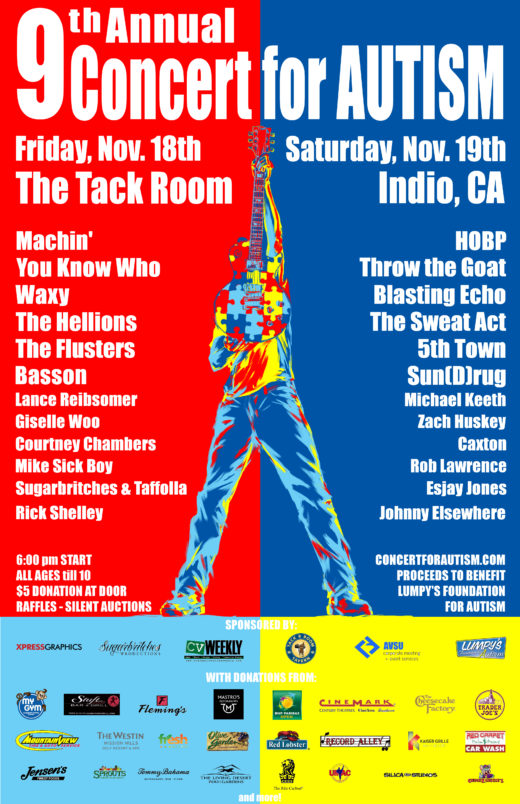 The event stretches over two days – November 18th and 19th – at The Tack Room Tavern in Indio, CA. The goal of the event is to raise funds for the non-profit Lumpy's Foundation for Autism. They use the money to help underwrite the costs of vital therapies that children with Autism need. During the event there will be raffles and silent auctions with items from local area businesses. Any donation made to the Lumpy's Foundation is tax deductible.
Scheduled to perform is an amazing list of talent: Blasting Echo, House of Broken Promises, Machin', You Know Who, Throw the Goat, The Hellions, The Sweat Act, Waxy, The Flusters, 5th Town, Caxton, Sun(D)rug, Basson, Michael Keeth, Lance Riebsomer, Courtney Chambers, Giselle Woo, Rob Lawrence, Zach Huskey, Esjay Jones, Rick Shelley, Sugarbritches & Taffolla, Johnny Elsewhere and Mike Sick Boy.
For more information about the event, please go to www.concertforautism.com